We offer a design and build service with the opportunity to personally determine the style and design of your new home to be situated on a plot selected by you. The project design will be complimented by the assistance of an Architect and optional Interior Designer who are able to interpret a client's criteria, supported by constructive suggestions and proposals to ensure that the completed project complies with the client´s wishes.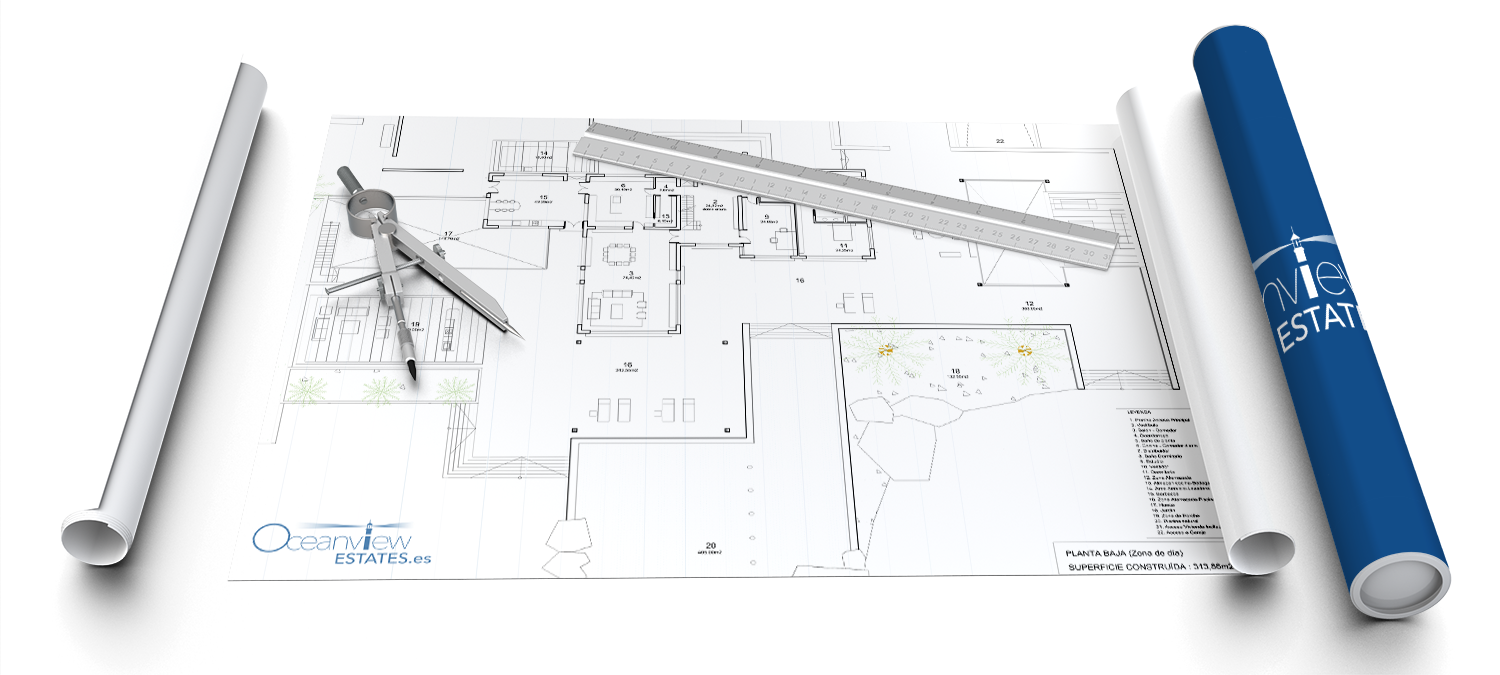 With these projects we source a plot in a location that complies with your wishes and subsequently design a Villa to meet your criteria and your budget. The purchasing procedures are detailed in our Buying Guide.
In addition we are able to offer a new build villa project provided by a developer / promoter. These are normally situated on small developments or sometimes a single plot. Normally you would have a choice of the developer's standard models, usually with the opportunity to amend the design and finish to suit your criteria.
Our illustrations are examples of this availability and we would be pleased to show you examples of our completed villas to confirm the achieved standards of construction and finishings.